Being a mom is a lot of work, so sit back and relax because we've got you covered on all the best podcasts for moms when it comes to motherhood.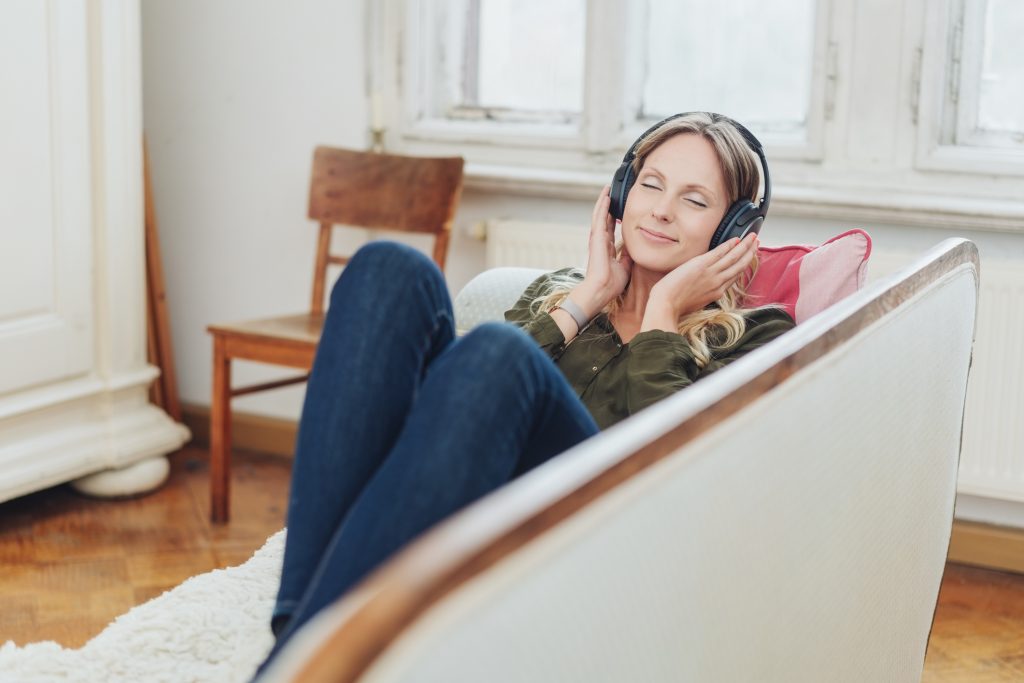 Feel like you're going to lose your mind if you watch another episode of Paw Patrol? A little afraid to watch your favorite trashy TV show on your phone for fear your toddler will peak over your shoulder and pick up habits best left to the Real Housewives?  Podcasts are the perfect alternative! This way you can listen to your favorite shows while taking advantage of the few moments your little one is sleeping to have some much needed mom-time you deserve! Whether you are looking for parenting advice or want to get your mind off all things baby, check out this list of the best podcasts for mom  that are sure to suit every mood.
For Parenting Solidarity
Bringing you honest conversations about modern motherhood, this podcast brings some of the world's most interesting mothers—entrepreneurs, actresses, politicians and authors—straight to you. Get ready to feel inspired, energized, understood and seen like never before. With special guests like Jesse James Decker, Whitney Port, and Anna-Marie Slaughter, this is one you don't want to miss!
Hearing real birth stories, to make you feel empowered and prepared, mother of three, Bryn shares birth stories but also pregnancy and postpartum struggles, triumphs and resources.
Every Tuesday there is a new episode of Naptime Radio which combines humor and parenting sure to give you a good laugh whether your little one is snoozing or screaming.
This comedy podcast is great at reassuring all mothers that they aren't alone in their fears! From funny to sometimes strange, Biz Ellis and Theresa Thorn dive into all things motherhood brings.
This podcast is perfect for all moms! Those sleepless nights will be made a little easier with this podcast that covers topics from parent's personal lives to parenting hacks!
Discussing their personal experiences about being a wife and a mom, hosts Lynette and Stephanie will make you feel like you're just chatting with your girl friends about life!
Liz and Kristen of CoolMomPicks.com will keep you on your toes with a wide range of parenting topics such as the controversy over little girl's bathing suits and tips for flying with children. If you don't have a lot of time, these 30 minute episode are a wonderful little break!
With guests ranging from authors to experts, this podcast will give you prospective about parenting from all different angles. You will want to stay up later in order to get your fill of these topics!
For a Break from Mom-ing
If you love pop culture this is the podcast for you! You will be sure to get your mind off kids while exploring everything from movies to music. Along with their full episodes, this show also offers "small batch editions" which are about 10 minute shows, in case time is not on your side!
If you're looking for a good laugh then this is one for you!  From dating games, marriage, parenting, a little role-playing, and some not-so-great relationship advice, Anna Ferris is creating a community where those of who have no idea what their doing can find comfort, support, and lots of laughter.
This weekly series shares great advice for all the aspects of your life–style, beauty, parenting relationships, entertaining, wellness and more. Lauren Conrad bring you all the tips, tricks and amazing ideas from creative and innovative experts that have helped her.
This podcasts explores more serious topics about life and relationships. You will be mesmerized by the depth that these conversations go into. Most episodes range from 25-50 minutes, great for any amount of time you have!
No matter what type of woman you are, this podcasts has something for you! From feminism to relationships, you will get to explore all angles of women.
This list will be updated as we receive feedback from our community, so be sure to come back soon!